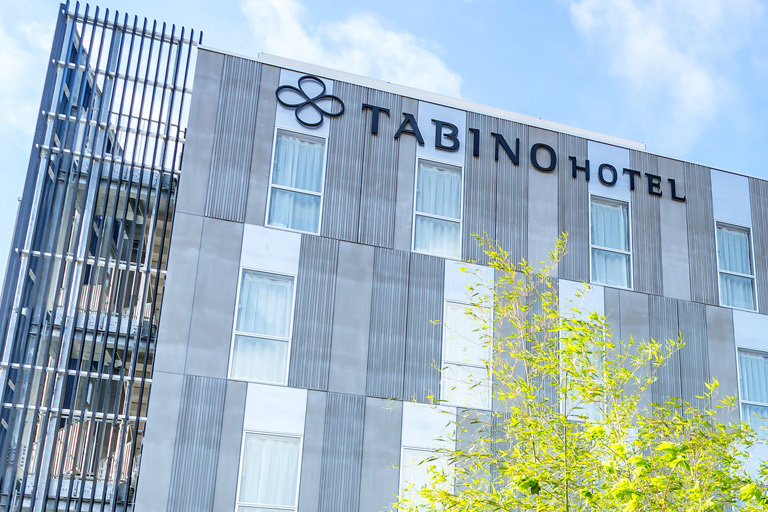 Access
Access
113-12 Chigusa, Sado, Niigata 952-1209 JAPAN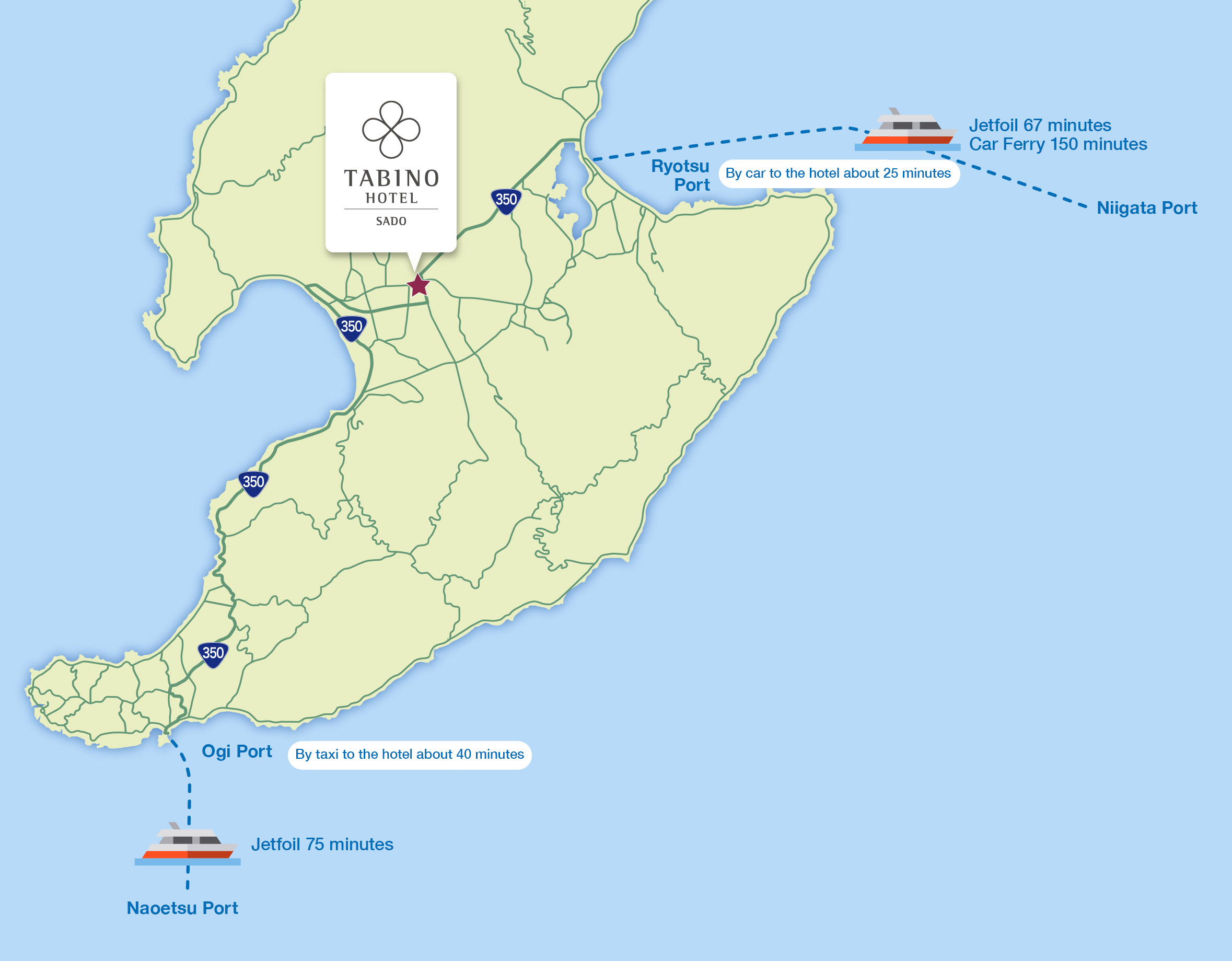 Sado Kisen Ferry 2019 Timetable
Ferry and Fixed-route Bus Schedules
新潟港から
新潟港佐渡汽船ターミナル
ジェットフォイルで約67分・カーフェリーで約150分
両津港
国道350号線経由、車でおよそ25分
「たびのホテル佐渡」
直江津港から
直江津港
高速カーフェリーで約100分
小木港
国道350号線経由、車でおよそ50分
「たびのホテル佐渡」
Information on free shuttle bus
8people or more can be applied
We have a free shuttle bus services from Ryotsu port and hotel.
* Another Hotel shuttle bus stop at the same place. Please make sure that it is bound for TABINO HOTEL SADO.
* Please make reservation before riding.
*Reservation is requested by the previous day.
Port of Ryotsu ⇔ Tabino Hotel Sado will be offered at a special price of 3,000 yen (tax included).
Advance reservation is required. For details, please contact the hotel (0259-74-0001).
Free Shuttle Bus Timetable
To Hotels
| RYOTSU PORT | | TABINO HOTEL SADO |
| --- | --- | --- |
| 12:00 | → | 12:25 |
| 15:15 | → | 15:45 |
To RYOTSU PORT
| TABINO HOTEL SADO | | RYOTSU PORT |
| --- | --- | --- |
| 10:25 | → | 10:50 |
| 14:25 | → | 14:50 |
シャトルバス案内のダウンロードはこちら
RIDE LOCATION MAP